I bought two skeins of awesome DK self-striping purple-and-black yarn from White Birch at Stitches East.  My yarn looks like this on the skein …
Knit up, it looks more like this (from the dyer's site):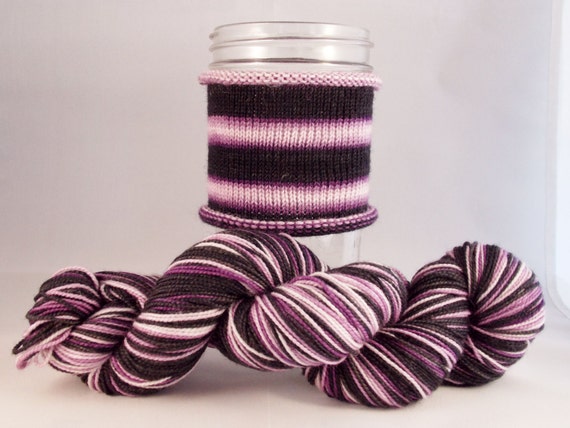 I tried three different patterns out before settling on one that made me happy.  It is an entrelac pattern (my first time doing entrelac!) with cables, because you know I can't do it the easy way.  I'm using Knitted Scarf Butterflies (by Svetlana Gordon).  So far so good — I may make it a cowl in the end, but for now my self-striping entrelac butterflies are destined for scarf-dom.